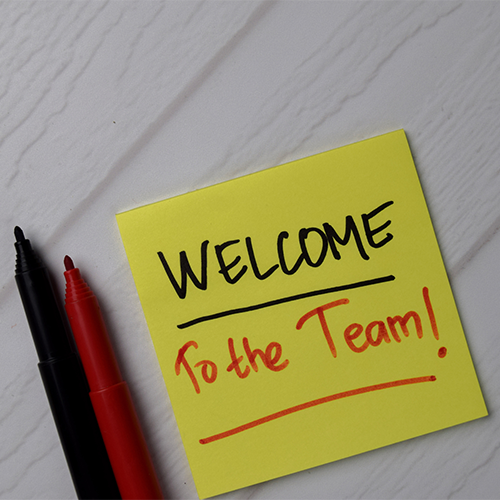 14 Apr

TimelyText Adds to the Team

Referrals have always been key to helping us get to know and place the best communications professionals in the Triangle, and this time, we decided to keep one for ourselves.

Thanks to a referral from a longtime friend of TimelyText, we've added Brant Wilkerson-New as our new Marketing and Recruiting Lead.

"Ronnie and I hit it off from our first conversation back in February, and after talking with Adrian, Gary and Pat, I knew TimelyText was the perfect spot to begin the next chapter," he said.

His role at TimelyText will focus on recruiting, but also includes brand development, content creation, marketing and social media.

"Brant's skills are the perfect mix for helping our current employees, candidates and clients get exactly what they need from TimelyText," Duncan said. "His experience in media will also help us expand our reach and connect through new avenues."

He joins us after spending the past seven years in journalism, where he began his career as a high school sportswriter before moving on to cover Appalachian State for the Winston-Salem Journal, then spending three years with the Greensboro News & Record where his work covering Duke, North Carolina and N.C. State was recognized nationally. He finished up his journalism career launching a website to cover the Tar Heels in partnership with Sports Illustrated.
Brant is excited to bring those skills to TimelyText, where he'll continue to tell the stories of the people that have helped make our company the premier provider of communications professionals for more than 25 years.
"I've spent a good quarter of my professional life drinking coffee with fellow writers and talking about the business," he said. "Now, I'm excited to get to know so many more and make those conversations a little more productive for everyone."
Brant grew up in Durham (before it was cool) and attended UNC Wilmington, where he majored in beach bars and allegedly spent some time in English classes. After his travels around the state, he returned home in 2016, where he now lives with his wife, Lauren, and their sewer cat, Arthur P. Loafins IV, who has a moderate social media following.
In his free time, he enjoys watching and writing about sports, going to the YMCA, road trips and watching Dateline.